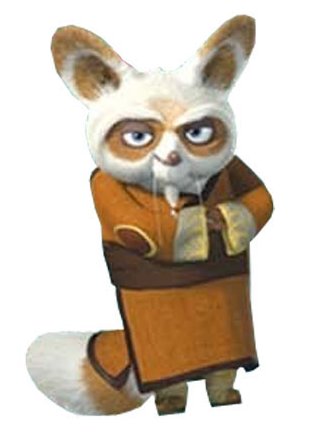 Shifu
 is a Red Panda who is one of the characters in 
Kung Fu Panda
. Shifu. Added by 20th Universal Goodtimes Century Paramount He is the trainer of Po and the Furious Five. He may be old and small, but he can still be tough. He is also one of the wisest animals in the world, alongside Bagheera but they have a sense of humor. He is member of the Shell Louge Squad.
Shifu met Ryan, Winnie The Pooh, Simba, Malcolm, and the rest of the characters in Kids World's Adventures of Kung Fu Panda.
Ad blocker interference detected!
Wikia is a free-to-use site that makes money from advertising. We have a modified experience for viewers using ad blockers

Wikia is not accessible if you've made further modifications. Remove the custom ad blocker rule(s) and the page will load as expected.