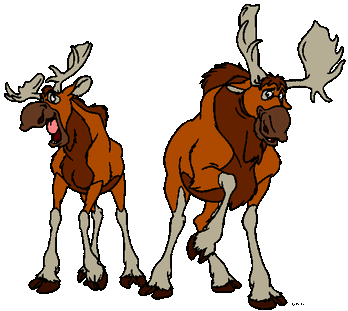 Rutt and Tuke
 are two comedic mooses from the Disney film 
Brother Bear
.
Rutt and Tuke met Ryan, Winnie the Pooh and his friends, Simba, Timon, Pumba, Littlefoot, Ash, and his friends, SpongeBob and his friends, Bloom and her friends Aladar, his family, his friends, Thomas, Twilight Sparkle and their friends, Yogi Bear and his friends, Theodore Tugboat and his friends,  the Jungle Adventure Crew, and the rest of the characters in Kids World's Adventures of Brother Bear, and Brother Bear 2. 
Rutt and Tuke made their first debut in Kids World's Adventures Series
Ad blocker interference detected!
Wikia is a free-to-use site that makes money from advertising. We have a modified experience for viewers using ad blockers

Wikia is not accessible if you've made further modifications. Remove the custom ad blocker rule(s) and the page will load as expected.