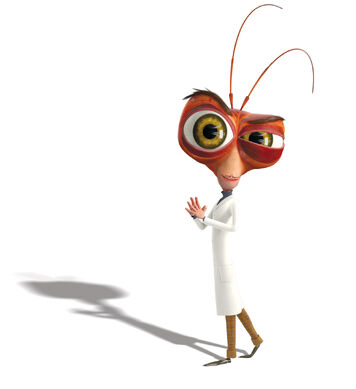 Dr. Cockroach, Ph.D.
 is a brilliant mad scientist with his result of an experiment going wrong in 
Monsters vs. Aliens
. He is a member of the Shell Louge Squad.
He has the same brains like Kowalski, despite the fact that they're very intelligent and use the works of science.