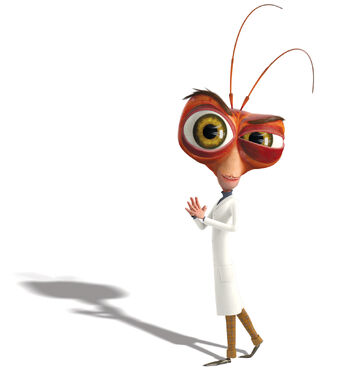 Dr. Cockroach, Ph.D.
 is a brilliant mad scientist with his result of an experiment going wrong in 
Monsters vs. Aliens
. He is a member of the Shell Louge Squad.
He has the same brains like Kowalski, despite the fact that they're very intelligent and use the works of science.
Ad blocker interference detected!
Wikia is a free-to-use site that makes money from advertising. We have a modified experience for viewers using ad blockers

Wikia is not accessible if you've made further modifications. Remove the custom ad blocker rule(s) and the page will load as expected.