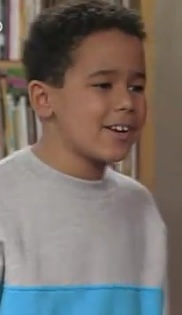 Curtis was a character that appeared from Season 4-6. He was portrayed by Monté Black
About Curtis
Edit
Family: Lives with mother, father, and a little brother. 
Hobbies: Loves to read books, act, and play baseball. Is on a baseball team with Chip. 
Favorite Color: Green
Appearances
Edit
A Picture of Health
A Different Kind of Mystery
Tree-Mendous Trees
Easy, Breezy Day!
Once a Pond a Time
Books Are Fun!
The One and Only You
Colors All Around
Hidden Treasures
First Things First!
It's a Rainy Day!
What's in a Name?
It's Time for Counting
Barney's Halloween Party
Walk Around the Block with Barney
and lots more!
Curtis appeared with Alissa.
He was the only kid to appear in the least home videos.